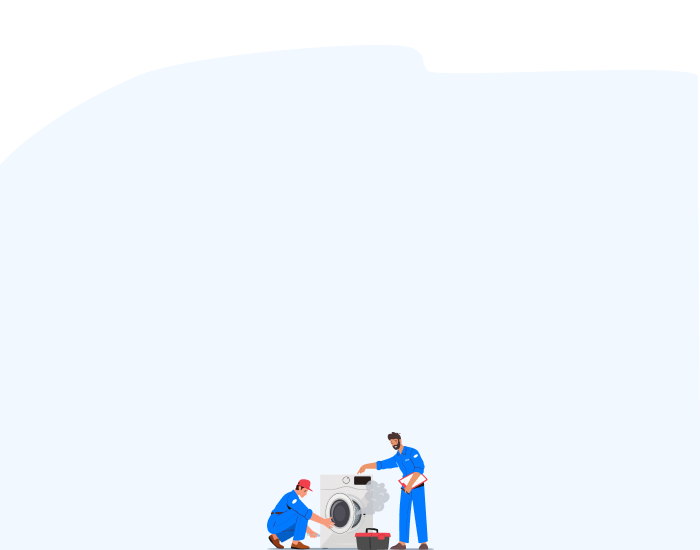 Dryer repair services in Jacksonville, FL
Puls is here to keep your dryer working. We are available whenever you need us. Book an appointment with us.
With our expert team of approved technicians, you can count on us for a reliable service anywhere in Jacksonville, Fl. Fast responses and easy scheduling. Our technicians are sure to leave you with a long lasting repair and a happy feeling.


Select the dryer issue we can help you with
Select the service you need, a suited timeslot and our technicians will be at your doorstep as early as today!
Client reviews in Jacksonville, FL
My technician went above and beyond to ensure my washing machine was operating properly. He was early, professional and very knowledgable. Thanks for the excellent service!
Laura R.
About Puls dryer repair in Jacksonville, FL

Puls is the number one choice for all dryer repairs and servicing in Jacksonville, Fl. With years of experience as one of Jacksonville's leading domestic appliance repair company, many families have trusted us with their repairs. The feedbacks have been nothing but amazing.

One of the beautiful things about our service is that you are in control. You get to choose the day and time you'd like us to come. We offer same-day or next day service which means that you can have your dryer up and running on the same day depending on the problem with your dryer. We know our way round dryers and how to fix them. We carry the neccesary tools and spare parts with us to help me save time . This is why our service is trusted by thousands of families. Our experienced technicians are trained and scrutinised properly. We are fast responsive and reliable.

Schedule an appointment for a same or next-day repair service.
We perform the following dryer repair services throughout the Jacksonville, FL area
Puls can provide the best repair and installation service anywhere in Jacksonville, FL
Dryer repair deals in Jacksonville, FL
Enjoy an effective solution for your dryers. Installations are available as well.
ENJOY
dryer repair
Book now
FAQ about dryer repair services in Jacksonville, Florida
For a long lasting and satisfactory repair service, book an appointment with Puls.
How does dryer repair service with Puls work?
You can connect with Puls techncians in Jacksonville, FL can contact us through our website. Schedule an appointment and a local technician will be sent to your location to fix your broken dryer.
What is the average cost for dryer repair service in Jacksonville, Florida?
The average cost of dryer repair in Jacksonville, FL varies. It depends on the dryer, damage, and recommended repair plan. Our local technicians will inspect your dryer and recommend a repair plan. If you decide to go ahead with our recommendation, you will be exempted from diagnosis fees. But if you decline our repair plan and quote, you will have to pay $89.
What is the average time that takes for a dryer refrigerator repair technician to arrive at Jacksonville, Florida?
It takes roughly a few hours for Puls refrigerator technicians to arrive at your home in Jacksonville, FL. We will send the nearest technician to you.
Does your refrigerator repair services at Jacksonville, Florida come with a guarantee?
ninety-days guarantee. Customers get a ninety-days guarantee on all dryer repair in Jacksonville, FL. This will protect you from the cost of recurring faults.
Can Puls repair a dryer in Jacksonville, FL?
You can trust us to deliver the best repairs on all dryer brands and models. If you have more questions about your dryer faults, feel free to send a message.
From our blog about dryer repair services