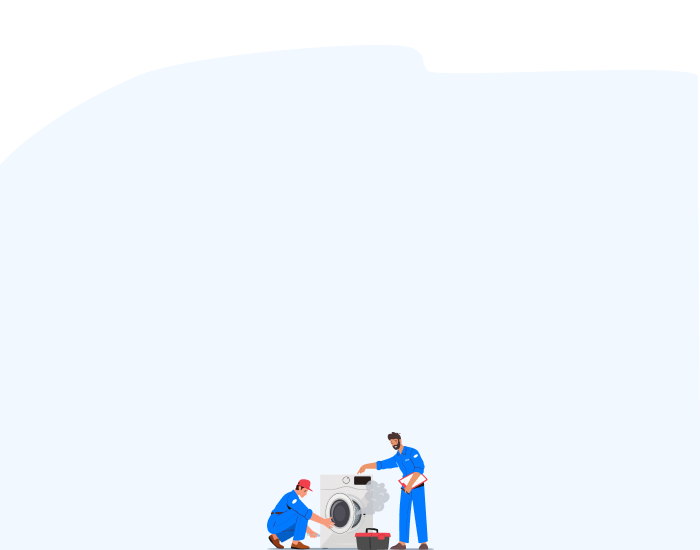 Dryer repair services in Detroit, MI
Puls offers expert dryer repairs in Detroit, MI that won't break the bank.
We understand that you just want to do your laundry in peace. Puls offers the swiftest dryer repair in Detroit MI - at the best prices too. Our technicians can repair your dryers on the same day or next day.


Select the dryer issue we can help you with
Select the service you need, a suited timeslot and our technicians will be at your doorstep as early as today!
Client reviews in Detroit, MI
My technician went above and beyond to ensure my washing machine was operating properly. He was early, professional and very knowledgable. Thanks for the excellent service!
Laura R.
About Puls dryer repair in Detroit, MI

Dryers are meant to make our lives easier, dry our clothes after it comes out from the washer, and speed up laundry time. It becomes a hassle when it doesn't work anymore. Laundy times gets longer. Puls offers a swift solution to all dryer issues in Detrorit, MI. We offer a team of technicians who can reach your home on the same day.

Our dryer repair technicians are certified, experienced, and dependable professionals who take take in delivering the excellent service to all clients, regardless of where they stay in the city. They will respond promptly, diagnose the probleme, and provide the best solution to it. All you have to do is contact us through our website here. Tell us the problems you are facing, and we will send the best man for the job.

Schedule an appointment for a same or next-day repair service.
We perform the following dryer repair services throughout the Detroit, MI area
With Puls, you can have a dryer repair technician in your home today.
Dryer repair deals in Detroit, MI
Our clients get a free instant estimate on all dryer makes and models
ENJOY
dryer repair
Book now
FAQ about dryer repair services in Detroit, Michigan
If you don't know what's wrong with your dryer, give us a call!
How does dryer repair service with Puls work?
You can schedule an appointment with our dryer technicians in Detroit, MI by visiting our website and clicking the appointment window. Then we will send a technician to come as fast as you want to diagnose the problem.
What is the average cost for dryer repair service in Detroit, Michigan?
The cost of dryer repair in Detroit, MI depends on the technician's diagnosis.. Our local technician will perform a thorough diagnosis and provide a repair plan. Customers that choose to go with our repair plan get a free diagnosis. If you decline, you will have to pay $89 for the inspection fee.
What is the average time that takes for a dryer refrigerator repair technician to arrive at Detroit, Michigan?
Our technicians can get to your home in Detroit, MI on the same day. We are closer to you than you imagine.
Does your refrigerator repair services at Detroit, Michigan come with a guarantee?
It comes with a ninety-days guarantee. This allows our customer to enjoy peace of mind on dryer repair in Detroit, MI and protect them from recurring repair costs.
Can Puls repair a dryer in Detroit, MI?
We have the technical expertise to repair dryers from popular manufacturers. If you have more questions, you can ask our customer care representative
From our blog about dryer repair services