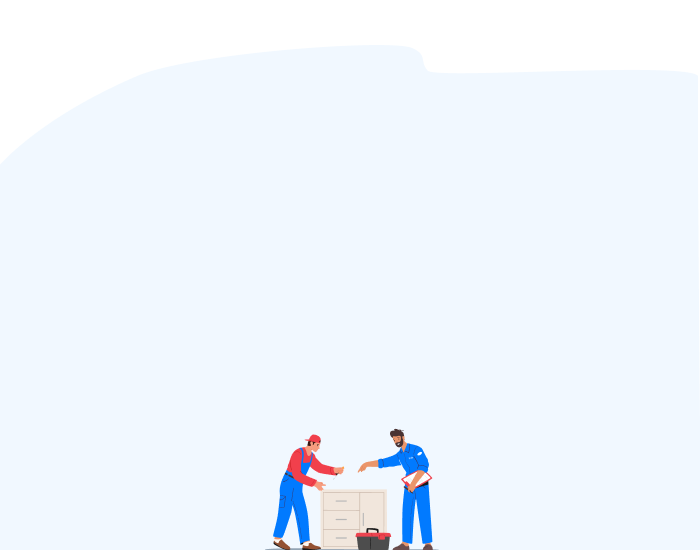 Cooktop repair services in Raleigh Durham, NC
Our technicians are factory-trained to provide professional repairs for all major brands and models of cooktops
If you want excellent results, then you should book an appointment with us. We are ready to help you. We offer a free in-house estimate and all our cooktop repair service in Raliegh Durham comes with a 90-day guarantee to protect you from any recurring issue.


Select the cooktop issue we can help you with
Select the service you need, a suited timeslot and our technicians will be at your doorstep as early as today!
Client reviews in Raleigh Durham, NC
My technician went above and beyond to ensure my washing machine was operating properly. He was early, professional and very knowledgable. Thanks for the excellent service!
Laura R.
About Puls cooktop repair in Raleigh Durham, NC

Are you having trouble with your cooktop? When you're having repair problems with your cooktop, it doesn't necessarily mean you'll have to spend a fortune for a new one or replace it together. We offer a less expensive way to repair your broken cooktop. Book an appointment with Puls.

We've been providing Raleigh Durham, NC area homeowners with repair services for years, and we can fix your cooktop no matter the problem. So don't let your faulty or malfunctioning cooktop stop you, or stress you before cooking time. Contact us to get the skilled professionals and repair solutions you need, Our technicians can handle all manners of cooktop repairs at any time!

Schedule an appointment for a same or next-day repair service.
We perform the following cooktop repair services throughout the Raleigh Durham, NC area
Book now to get quality results with zero wait time.
Cooktop repair deals in Raleigh Durham, NC
Puls is your best choice for quality results and good prices in Raleigh-Durham, NC.
ENJOY
cooktop repair
Book now
FAQ about cooktop repair services in Raleigh Durham, North Carolina
Trust a repair service that values your time and convenience.
How does cooktop repair service with Puls work?
It is easy. Visit our website to describe your cooktop problems. Schedule an appointment, and we will connect you with the most reliable technicians in Raleigh Durham, NC.
What is the average cost for cooktop repair service in Raleigh Durham, North Carolina?
The price for a cooktop repair service in Raleigh-Durham, NC, varies. Your assigned technicians will diagnose your cooktop and give you a price for it. If you agree, we will waive the diagnosis fee, which costs $89.
What is the average time that takes for a cooktop refrigerator repair technician to arrive at Raleigh Durham, North Carolina?
Once you make an appointment on our website, we will automatically match you with the closest technicians, who will be at your home within a few hours to repair your cooktop.
Does your refrigerator repair services at Raleigh Durham, North Carolina come with a guarantee?
Yes, it does. We offer a 90-day guarantee. You don't need to worry about recurring faults. You will get protection for your cooktop needs in Raleigh-Durham, NC.
Can Puls repair a cooktop in Raleigh Durham, NC?
We have experts for all models of cooktops in Raleigh-Durham, NC. They have the best skill and experience to resolve all cooktop problems.
Raleigh Durham, North Carolina
689 verified customer reviews
(919) 629-1964
Monday - Sunday
8:00 am - 10:00 pm
From our blog about cooktop repair services